Holiday apartment Villa Heinrich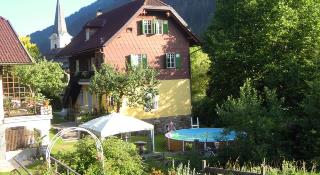 Spend a leisurely family holiday with us in a village atmosphere. It is at the heart of the village, but still in a quiet location. Children are welcome and will find plenty to keep themselves entertained - whether it is by the swimming pool or grilling by the campfire.
1 holiday apartment with its own separate entrances. Fully-equipped including table linen and bed linen. Washing machine, ironing equipment. Swimming pool (Ø 540 cm), grill facilities, table tennis, sauna, free wireless Internet access.